Easiest DIY bathroom tile painting tips for an instant makeover
This is probably the easiest DIY to transform your bathroom in no time. Thanks to the modern wonders of commercial paint, you have more options when it comes to an easier way to redesign your bathroom. Learning how to paint bathroom tiles provides a more cost-effective way to restore or re-look existing tiles on floors, walls and other bathroom surfaces.
Bathroom brick painting That being said, there are some important things you need to familiarize yourself with before you start painting your bathroom tiles. Read on not only to learn key tips that will ensure you do your job well. Decide your new look.
If your bathroom is starting to look dated or damaged, learning how to paint bathroom tiles is much cheaper than replacing them. The most popular tile materials are often ceramic, porcelain, natural stone, or quarry tile, often sold in a variety of colors or patterns.
Whether you want something different, take control of your bathroom design or update your space to fit the latest trends, color is important. You can lighten the look, darken it or use a pattern to match any bathroom aesthetic. Best of all, once you know how to paint the bathroom wall and floor tiles, you can easily change the colors to suit your taste. Consider your bathroom interior design. When choosing your new color, it's important to remember that brighter paint colors work best in bathrooms with limited space.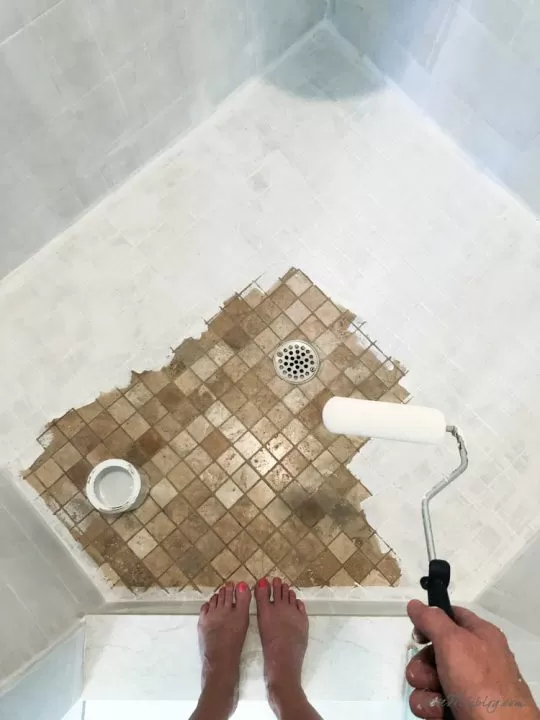 Darker paint is indicated for larger spaces, as it absorbs light and can make a small bathroom more compact. Bathroom surfaces that should not be painted Can you paint the bathroom tiles? Undoubtedly. The following types of tiles can be painted: pottery Porcelain Mostly natural stone Unglazed quarry tile You don't need to paint shiny quarry tiles, because it doesn't mix well with paint.
Your new paint job will last longer on surfaces with low exposure to moisture (it's difficult in the bathroom), but floors, walls and backsplashes are all suitable. Less suitable locations are wall tiles around countertops, around bathtubs, or around shower areas. This is because they are exposed to large amounts of water. This can cause the paint to fade prematurely, peel, or blister.
Even if it happened, it wouldn't be the end of the world. Just touch up or reapply a new coat. Match the paint to the material and surface of the tile Match the paint to the bathroom tile If you are painting ceramic, porcelain, or unglazed tile, the best choice is a latex or epoxy paint in a mixed or ready-to-mix form. Latex paint is less toxic and does not have a strong odor. You can also spend a little money on an anti-mildew agent that prevents exposure to strong water. Choose epoxy paint if you are painting damper areas such as backsplashes, countertops, tub surrounds, and shower surfaces.