If you're seeking an excellent roof painting Sydney to give your house a much-needed facelift, look no further than Auspaint Sydney. We specialise in providing superior-quality roof painting solutions for all types of roofs, including metal and Colorbond. Our paint solutions are exceptional and can make a significant difference in the overall appearance, feel, and value of your property.   
One of the things that set Auspaint Sydney apart is our dedication to using only the best materials and innovative technologies. Some of the roof paints we use have reflective heat technology, making them more durable and enhancing the comfort of your home. Additionally, we work with Colourbond to provide top-notch roof painting sydney that prevents corrosion and decay, ensuring your roof stays in excellent condition for years.
When you choose Auspaint Sydney for your roof painting Sydney, you can rest assured that you'll be working with a team of skilled and experienced roof painters Sydney who are passionate about delivering exceptional roof painting Sydney. We'll work with you every step of the way to ensure that your vision is brought to life, and we pride ourselves on offering unparalleled customer service.
Our team possesses a wealth of knowledge and experience in roof painting, allowing us to complete flawless roof painting Sydney for countless happy clients. We understand that your home is your sanctuary, and we take great pride in helping you achieve the look and feel you desire.
So if you're looking for professional and affordable roof painting Sydney, look no further than Auspaint Sydney. Contact us today to begin your journey of roof painting Sydney and see how we can transform your roof, giving your home a fresh and captivating appearance. Your dream home is only a brushstroke away!
Sydney Roof Painting and Restoration Services
When you choose our roof painting services in Sydney, you can rest assured that reliable and professional roof painters Sydney will handle the job with utmost care. Our team of expert roof painters Sydney offers a wide range of services to cater to your specific needs, ensuring top-notch roof painting Sydney.
Our Sydney roof painting services include:
Roof Cleaning:
Thoroughly clean your roof to prepare it for painting, ensuring a smooth and long-lasting finish.
Roof Spraying:
Utilise advanced spraying techniques to achieve even and precise coverage for a stunning result.
Roof Restoration:
Restore your roof to its former glory, fixing damages and enhancing its overall appearance.
Roof Repairs:
Address any issues with your roof, including tile repairs and leak detection, to ensure a secure and leak-free roofing system.
Roof Maintenance:
Keep your roof in optimal condition with regular maintenance to extend its lifespan and prevent potential problems.
One of the highlights of our services is the roof painting consultation, where our experts will guide you in selecting the best roof painting colours and materials tailored to your home's style and preferences. Whether you need roof paint for concrete tiles or waterproof coatings, we have you covered.
At Auspaint Sydney, we are dedicated to maintaining safety and compliance in all of our services. Our team specialises in Asbestos Roof Removal, and we meticulously follow all regulations to ensure a responsible and secure removal process. We take pride in our commitment to safety.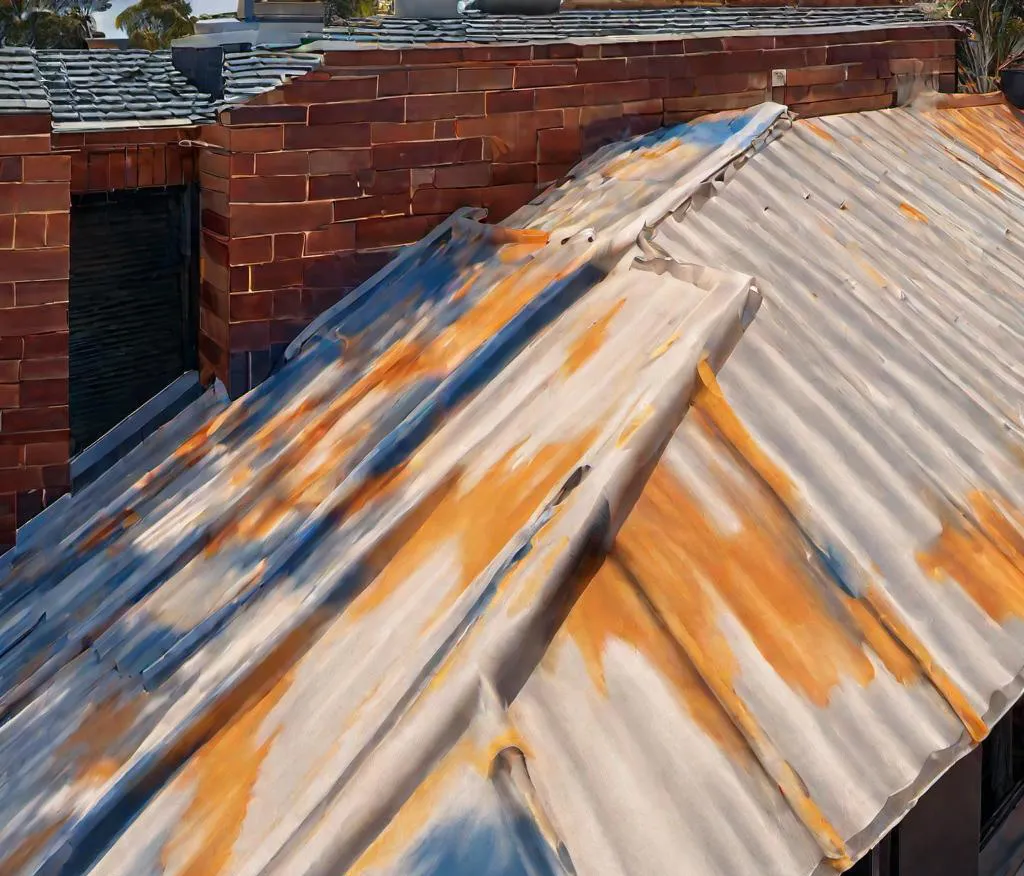 As the leading specialists in Sydney roof painting and restoration, we offer exceptional service and quality craftsmanship. Let us transform your roof with a fresh coat of paint, elevating your home's curb appeal and value. Contact us today to discuss your roofing needs and get started on your roof painting Sydney and satisfy you.
How Many Roof Tiles per Square Metre?
Determining how many roof tiles you need per square meter depends on the type and size of the tiles you choose. Roof tiles cover an area of 10 feet by 10 feet (100 square feet) and are measured in "tiles per square". The number of tiles per square can vary based on the shape and size of the tiles. Concrete or clay roof tiles, for example, can range from 60 to 80 tiles per square. If you want to get the most accurate number of tiles needed, it's best to contact the manufacturer or supplier of the tiles you need.
They can provide more precise measurements and help you calculate the right quantity for your roof painting in Sydney. If you know the length and width of the roof tiles you want, you can calculate the number of tiles per square meter by dividing the area of one tile into one square meter. Remember to account for any overlaps or gaps between tiles when determining how many tiles you'll need for your roof. This way, you can be sure that you have enough tiles to finish your project efficiently.
How Much Does the Roof Painting Cost?
The cost of roof painting Sydney can vary based on several factors. Professional roof painters in Sydney typically charge hourly rates, which can range from $35 to $45 per hour. However, some Sydney roof painters may offer lower rates, around $25 to $35 per hour, but it's essential to consider their experience and the quality of their work.
The total cost of painting your roof will mainly depend on its size. As a general guideline, for a small roof, you may anticipate paying between $2,000 to $3,500 and for a Medium roof, $3,000 – $5,000 and Large roof, something between $5,000 – $15,000.
These are average estimates, and the final cost may vary depending on other factors like the complexity of the job, the type of paint used, and any necessary repairs or preparation work.
To ensure you get the best value for your money and a top-quality roof painting Sydney, choosing a reputable and experienced roof painting professional in Sydney is crucial. They can provide a detailed quote based on your specific needs and guide you through the process to achieve the best outcome for your roof.
Hiring a proficient and dependable roof painter Sydney can result in a worthwhile investment in the future, as it can lead to a roof that is both attractively painted and adequately safeguarded.
Roof Painting Hills District
Are you looking for an excellent roof painting Hills District? Welcome to Auspaint Sydney, your trusted team for roof painting Hills District! Regarding your home, we understand the importance of finding a reliable and experienced team, so we ensure you are at the right place for your roof painting Hills District.
Our industry-leading experts are dedicated to providing you with top-notch roof painting service Hills District. We have access to the best products on the market, ensuring your roof gets the care it deserves. Rest assured, your roof painting Hills District is in good hands.
With full licensing and insurance, we prioritise your peace of mind throughout the entire process. Our team boasts years of experience, making us the roof painting Hills District experts you can trust to get the job done right the first time.
Our perfect roof painting in Hills District will not only rejuvenate your roof but also ensure it continues to protect your family while enhancing your home's street appeal. The result? A roof that looks brand new and adds value to your property, all at an affordable price.
Don't settle for a dull and worn-out roof. Let Auspaint Sydney breathe new life into your home with our top-quality roof painting services in Hills District. Contact us today to discover how we can transform your roof and elevate your home's appearance!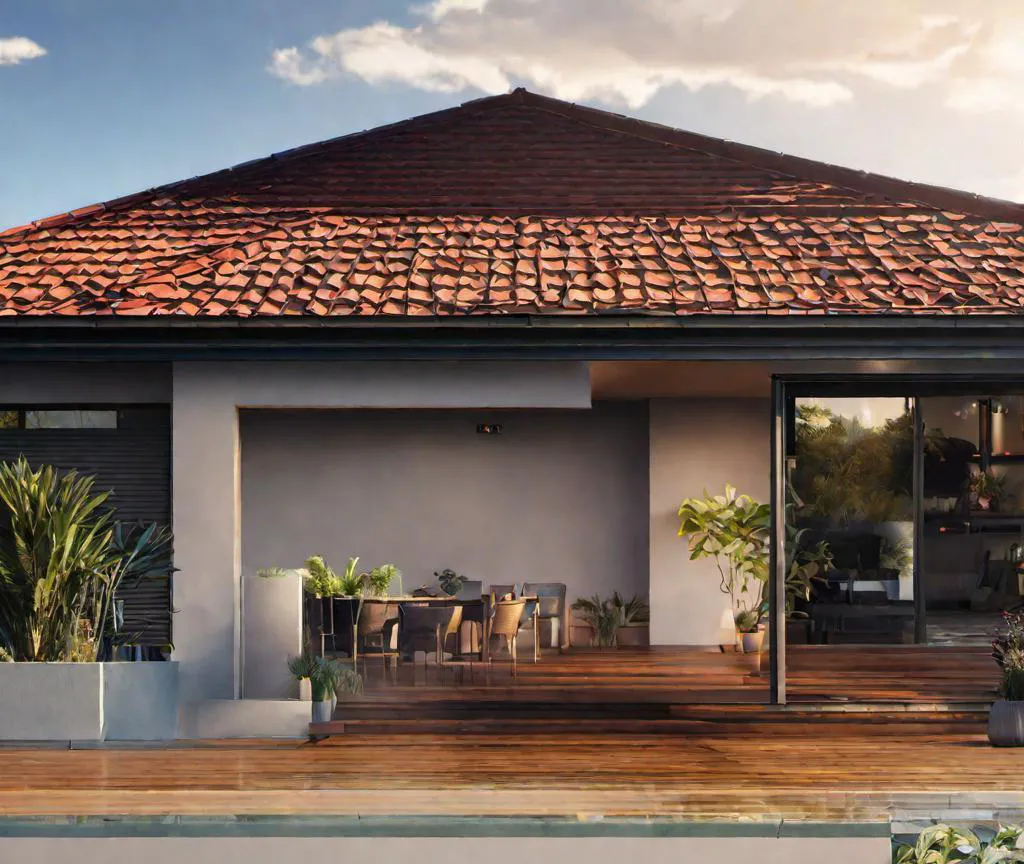 Professional Roof Painters Sydney(Roof Painting Sydney Services)
If you are searching for the best roof painting near me, you have found the best one. At Auspaint Sydney, we take immense pride in being one of the top roof painters in Sydney, with a rich experience spanning over a decade. Our mission is simple – to add vibrant colours and renewed beauty to every space you desire.
Our roof painting services are carefully tailored to enhance the aesthetic appeal of your property. We are committed to turning your vision into a beautiful reality, from roof repairs to painting.
No matter the roof type, be it tiled, terracotta, metal, or Colorbond, our professional team has the expertise to handle it all. Whether it's a residential or commercial property, you can rely on us for top-notch roof painting Sydney.
What sets Auspaint Sydney apart is our unwavering commitment to quality. We stand by the excellence of our work, offering warranties on both paintings and products. This ensures that the roof painting Sydney we deliver is exceptional and long-lasting.
But our dedication doesn't stop there. We believe in providing a complete experience for our customers. Apart from painting, Auspaint Sydney also offers maintenance services to keep your roof looking beautiful for many years to come.
Our dedication to excellence and customer satisfaction is reflected in our Sydney roof painting reviews. Our happy clients testify to the outstanding results we achieve, making us a preferred choice for all their roof painting needs.
Therefore, when you choose Auspaint Sydney, you are choosing professional painters and a team that genuinely cares about turning your space into a masterpiece of colours. Contact us today to start your roof painting Sydney, and let us bring your vision to life with a splash of colour!

Don't delay. Call today. Auspaint is waiting to get started on your project. Fill in our Online Contact Form, or call for a chat on 0450 222 922.