Fill in our Online Contact Form, or call us on 0450 222 922 today to arrange a consultation.
Professional painters Frenchs Forest are the answer for creating an ideal painting and decoration in Frenchs Forest, your beloved city. In the north of Sydney sits the charming suburb of Frenchs Forest, renowned for its peaceful streets, lush greenery, and a charming blend of traditional and modern homes.
The locals here take great pride in keeping their homes in top shape, with Auspaint as their trusted painter Frenchs Forest. Known for its top-notch painting skills and professional painters Frenchs Forest.
Auspaint has been instrumental in giving a fresh look to many residences in Frenchs Forest, bringing life to both their outer appearance and inner charm.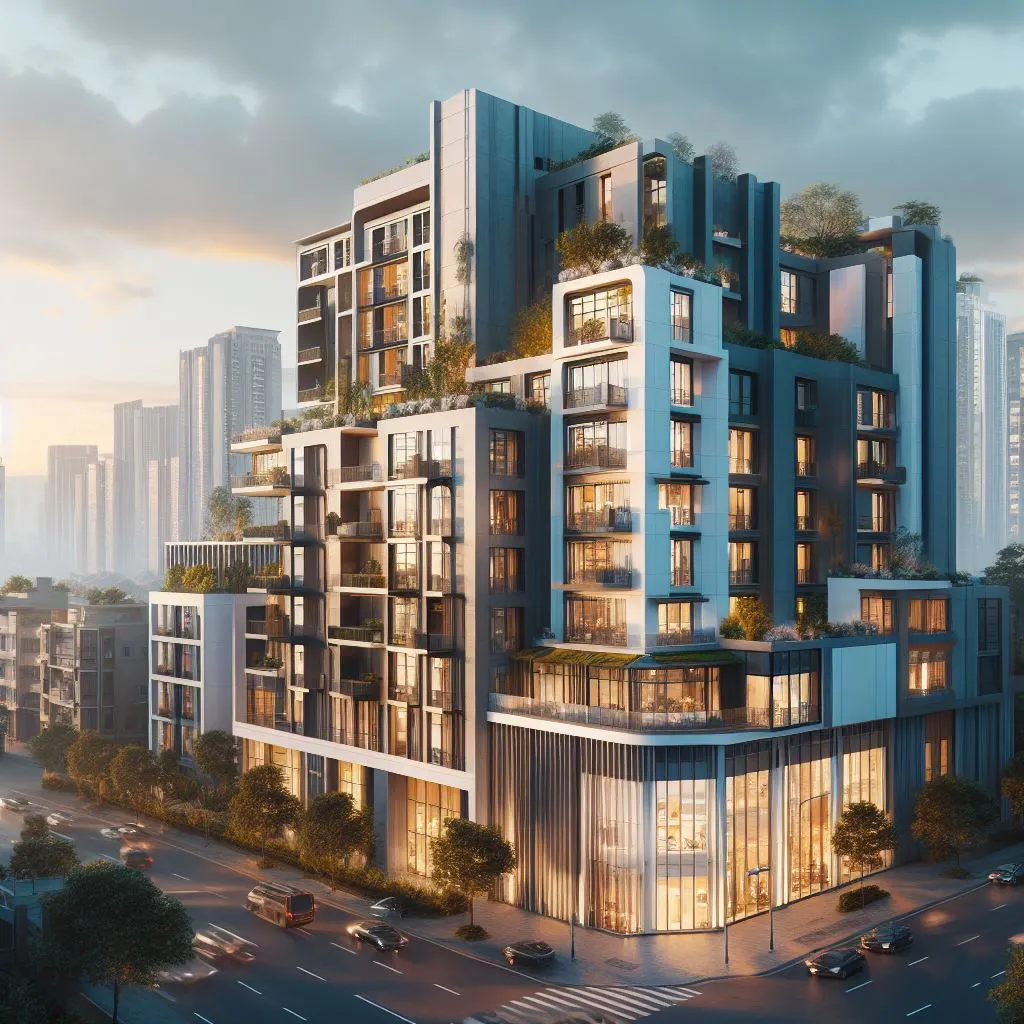 Auspaint: Your Trusted Painting Contractor Frenchs Forest
Auspaint has firmly rooted itself in Frenchs Forest, delivering outstanding painting services Frenchs Forest that consistently surpass client expectations. Our team of skilled painters French Forest brings substantial expertise and is committed to delivering craftsmanship that speaks volumes about our dedication.
Time and again, our customers have witnessed their homes undergo a transformation under the skilled hands of our house painters Frenchs Forest. Take, for instance, a beautiful house at the junction of Frenchs Forest Road and Warringah Road—a splendid two-story brick veneer home adorned with a pitched roof and a spacious garage. The homeowners aimed to refresh the exterior to match their recently revamped interiors.
Transforming Retreats: Auspaint's Artisan Approach
Our house painting process kicks off early in the day with a thorough surface preparation phase. This includes cleaning surfaces with a pressure washer to remove any debris, grime, or flaking paint, followed by meticulous sanding to create a smooth painting canvas. Subsequently, a primer layer is applied to ensure optimal paint adhesion.
For this specific project, the homeowners chose a vibrant green for their outer walls, elegantly contrasted by a bright white for the trims. Our painters in Frenchs Forest carefully applied the initial coat of paint, ensuring an even spread, and once dry, a second layer was added for a flawless finish.
The architectural details of the house—window frames, fascia, and eaves—received a pristine ivory hue, blending beautifully with the lively green walls. The garage got the same green treatment, with the door a slightly lighter shade, creating a visually appealing contrast.
Frenchs Forest, known for its unpredictable weather, posed a challenge during the painting process. Nevertheless, our professional painters Frenchs Forest closely monitored the weather forecasts, adjusting their schedule to ensure the paint dried thoroughly before any potential rain.
Auspaint: Dedication and Excellence
The transformation of this home unfolded over several days, resulting in a visually stunning residence with a refreshed and modern look that seamlessly blended with the green surroundings of Frenchs Forest. The homeowners were thrilled with the outcome, reinforcing Auspaint's position as a leading painting company Frenchs Forest.
Our commitment goes beyond just applying a fresh coat of paint. We believe in turning homes into luxurious spaces that homeowners can take immense pride in. We use high-quality paints and materials to ensure the lasting quality of our work, and we maintain open communication with our clients throughout the process to ensure their satisfaction.
Beyond Painting: Auspaint's Comprehensive Services
Auspaint goes beyond the traditional definition of a painting company. We offer a range of services, including interior painting Frenchs Forest and exterior painting Frenchs Forest, wallpapering, and colour consultancy to help you choose the perfect colour scheme for your home.
We understand the uniqueness of each home and take the time to understand our client's needs and preferences.
In addition to Frenchs Forest painting, we also provide maintenance services such as pressure washing, gutter cleaning, and minor repairs. These services contribute to the longevity of your paint job and keep your home looking impeccable for years to come.
For homeowners in Frenchs Forest seeking top-tier painting services, Auspaint is your answer. We are passionate about our work, take pride in transforming homes, and are committed to providing quality services that you'll be proud of.
Auspaint: Elevating Your Home's Aesthetic with Exceptional Painting Services
Interior House Painting Frenchs Forest: Transforming Spaces with Precision
When it comes to enhancing the interior beauty of your home, Auspaint stands as the epitome of excellence. Our dedicated team of Frenchs Forest painters completed projects showcasing the prowess of our interior house painting services Frenchs Forest.
From selecting the perfect colour palette to executing flawless paint application, every step was meticulously handled, resulting in a visually stunning and inviting living space.
Exterior House Painting Frenchs Forest: Protecting and Beautifying Your Home's Facade
Your home's exterior is its first impression, and at Auspaint, we understand the importance of making it a lasting one. Our painters Frenchs Forest undertook many challenging exterior house painting projects, showcasing our commitment to quality and durability.
We not only breathe new life into the external walls but also ensure they withstand the test of time, standing tall against the elements.
Deck Painting: Revitalising Outdoor Spaces for Leisure
Auspaint's team of painters Frenchs Forest goes beyond traditional house painting services by extending their expertise to deck painting Frenchs Forest. Our recent project in Frenchs Forest involved reviving a weather-worn deck, turning it into a picturesque haven for relaxation and entertainment.
With a keen eye for detail, our painters Frenchs Forest transformed the deck into an extension of the home, seamlessly blending aesthetics with functionality.
Wall Painting: Creating Artistic Expressions in Every Stroke
Walls are more than just boundaries; they are canvases waiting to be adorned. Auspaint's project in Frenchs Forest involved intricate wall painting that transcended conventional norms. Our skilled painters not only covered surfaces but created artistic expressions, making each room a unique and captivating space. From textured finishes to custom designs, we take pride in transforming walls into statements of style.
Our Portfolio: A Testament to Excellence
At Auspaint, our portfolio is not just a collection of completed projects; it's a testament to our unwavering commitment to excellence. The Frenchs Forest residential painting services we deliver serve as a shining example of how we seamlessly blend creativity with precision, turning visions into reality.
The diversity of our services, from interior and exterior house painting to deck and wall transformations, showcases the depth of our expertise.

Why Choose Auspaint's team of painters Frenchs Forest?
Expert Craftsmanship: Our painters are not just professionals but artisans dedicated to their craft.
Quality Materials: We believe in using the best materials to ensure longevity and a flawless finish.
Client-Centric Approach: At our core, we are dedicated to making your satisfaction our top priority. Working closely with you, we confidently and precisely bring your vision to life.
Innovation in Design: We embrace design innovation to suit diverse preferences, from contemporary to classic.
Proven Track Record: Our portfolio and satisfied clients speak volumes about our consistently delivering exceptional results.
In the realm of painting services, Auspaint's team of painting contractors Frenchs Forest stands as a beacon of quality, turning ordinary spaces into extraordinary expressions of style. Our recent project in Frenchs Forest exemplifies our prowess in interior painting, exterior transformations, deck revitalisation, and wall artistry. As you envision the possibilities for your home, trust Auspaint to bring them to life with unparalleled skill and dedication.
If you are looking for strata painting or commercial painting Frenchs Forest, we have skilled painters Frenchs Forest to deliver you excellent commercial and residential painting Frenchs Forest.
Whether you need interior or exterior painting, rely on our professional residential painters to deliver top-notch services.
Contact us today to schedule a consultation, and let us help you transform your home into a space of beauty and pride.

Don't delay. Call today. Auspaint is waiting to get started on your project. Fill in our Online Contact Form, or call for a chat on 0450 222 922.