Best Interior Painting Sydney
Fill in our Online Contact Form, or call us on 0450 222 922 today to arrange a consultation.
The Auspaint Sydney is the premier choice for top-notch interior painting sydney. Whether you need your house, apartment, unit, workplace, or office painted, you can trust our friendly and professional team to deliver exceptional results. With many years of experience in interior house painting Sydney, Auspaint Sydney provides top-quality services to our respected clients. 
We proudly serve the entire Sydney area, catering to projects of all sizes. No interior painting Sydney is too big or too small for our skilled team. Our professional contractors of interior house painting Sydney work diligently to ensure that each client receives the best service possible. We offer free quotes for your painting projects and are always available to address any questions or concerns before and after the completion of our work.
We understand that repainting the interior of your home requires careful attention to detail. Our highly skilled painters prioritize protecting your home's contents and preparing walls and surfaces before we start painting. We aim to make the painting process stress-free for you by managing every aspect of the project, so you can enjoy your refreshed interior space in no time.
Our reliable team operates efficiently, ensuring that our work is always completed on time and within budget. We stand behind the quality of our work and offer a 5-year guarantee with every painting job. You can have peace of mind knowing that if anything happens to your paint, we will provide a follow-up service to repair it.
Contact our team today to schedule an appointment for an obligation-free quote for your interior painting Sydney. Discover the unique benefits of choosing AusPaint as your go-to painting service in Sydney.
Repainting rooms is one of the most recognized ways to make quick home improvements. Let the best professional house painters in Sydney come to your aid. At AusPaint, we understand the transformative power of a few strokes of a paintbrush. In just a few days, we can liven and freshen up your home, making it feel like new again.
Paint not only enhances the appearance of your home but also protects it from external factors. Interior painting Sydney not only seals out moisture and protects surfaces but also helps create a healthier living environment by repelling dirt, dust, and allergens from the walls.
After a long day of work, you deserve a space to unwind. A light-coloured room can create a calming atmosphere, clearing your mind and promoting relaxation. On the other hand, if you need a space to energize you while working on tasks and feel good to your customers, a bright-coloured room or office can provide the necessary inspiration and improve your mood. And when it's time to relax, a deeper-coloured room can set a more elegant mood. Ultimately, the one person who needs to love your room is you, along with the people you live with. Let us help you love your space even more.
For masterful painting services with a touch of Sydney style, turn to AusPaint. Our team of experts is ready to bring new life to your home and your workplace. Contact us today, and let's create the perfect interior painting Sydney.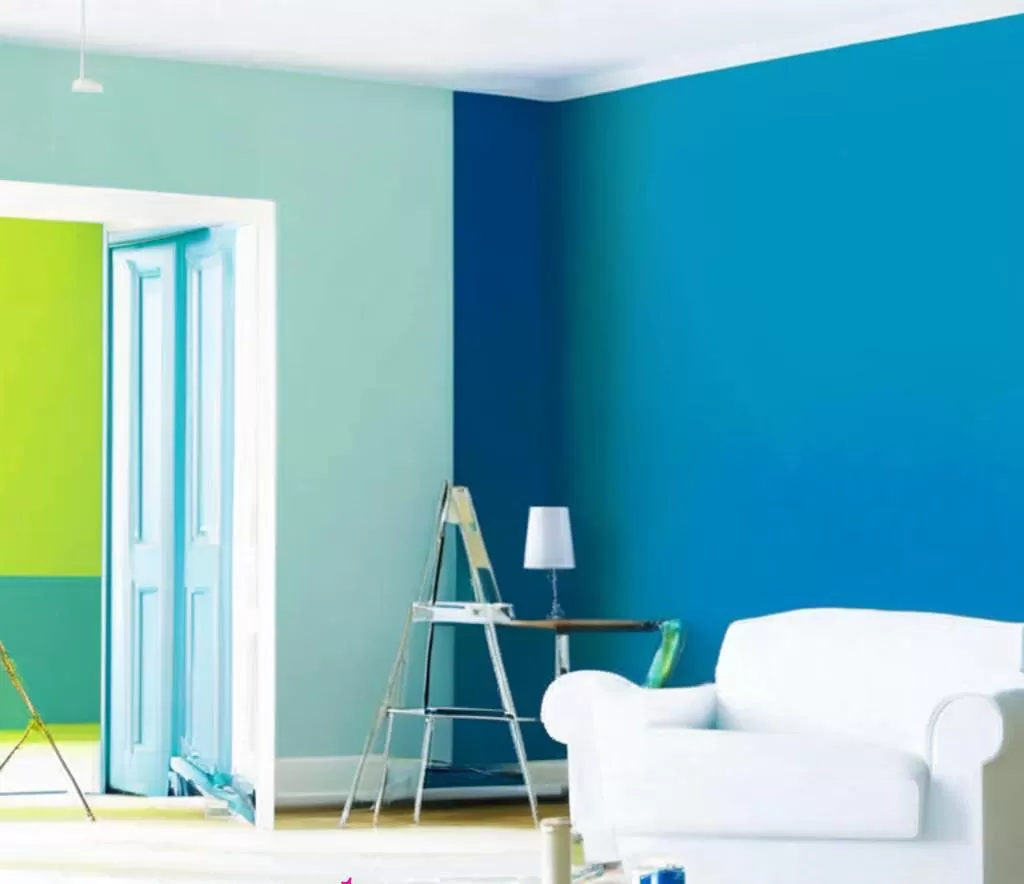 Best Interior Paint Sydney 2023: Commercial and Residential
When it comes to your home or business, painting is more than just a cosmetic upgrade. A fresh coat of paint can breathe new life into your space, adding value and creating a welcoming atmosphere. At Auspaint Sydney, We can assist you in keeping up with the latest style trends for 2023 and find the best interior paint Sydney.
Residential Painting: Elevate Your Home's Appeal
A beautiful interior painting Sydney can enhance your home's curb appeal and make a lasting impression. With a wide range of colours to choose from, you can create a bold, cosy, or calming look reflecting your personal style. Let us guide you through the best interior paint colours sydney.
Commercial Painting: Make a Statement
In the commercial sector, the right paint colour can set the manner for your business. Whether you want a modern, chic, traditional, or classy look, our expert painters can bring your vision to life. We understand the importance of creating a space that aligns with your brand and leaves a lasting impression on clients and customers, so Auspaint Sydney, with the best interior painting Sydney, will create the ideal for you.
Trust Auspaint Sydney for Your Interior Painting Sydney
Leave your dreamy vision to Auspaint Sydney, the best interior decorator Sydney and Witness how the miracle happens in your place. Our team of skilled painters uses high-quality paints and techniques to ensure the best interior painting Sydney. We manage every aspect of your painting project from start to finish, providing a stress-free experience.
Contact us today to discuss your painting needs and schedule a consultation. Let Auspaint Sydney be your partner in creating a space that reflects your style and leaves a lasting impression.
Cost to Paint an Interior Room
When it comes to painting the interior of your house or just one room, many homeowners consider taking the DIY(do-it-yourself) route to cut costs. However, they often find themselves overwhelmed and end up hiring a professional to fix their mistakes. This can be quite costly, especially if you're a beginner.
Hiring a professional interior painter from Auspaint Sydney can actually help reduce expenses in the long run. Here's why:
Accurate Estimates: Professionals can determine the exact amount of paint needed, preventing unnecessary overbuying.
Equipment and Supplies: Pro painters come fully equipped with ladders, brushes, rollers, and other supplies. Renting or buying these items can add up quickly.
Now, let's talk about the cost of painting your house interior:
– Professional interior painting typically ranges from $1.50 to $3.50 per square foot.
– If you include ceilings and trim, the cost increases to $3 to $4 per square foot.
Consider the following factors when hiring the best interior painting Sydney:
Wall Repairs:
If there are flaws or blemishes, expect to pay extra for repairs.
Colour Changes:
Changing the colour or using multiple colours may require additional coats or priming.
Special Effects:
Textured walls or custom designs will take more time and incur additional costs.
However, if you simply want to freshen up the look with the same or similar colour, it may not require a primer, making it less expensive.
By hiring a professional painter for interior painting Sydney, you'll benefit from their expertise and guidance throughout the process. They can explain the work involved and help you achieve your vision while saving you money on paint purchases through their discounted rates.
At Auspaint Sydney, our professional team is ready to assist you in transforming your interior painting Sydney. Contact us today for a consultation, and let us help you save time and money while achieving the results you desire.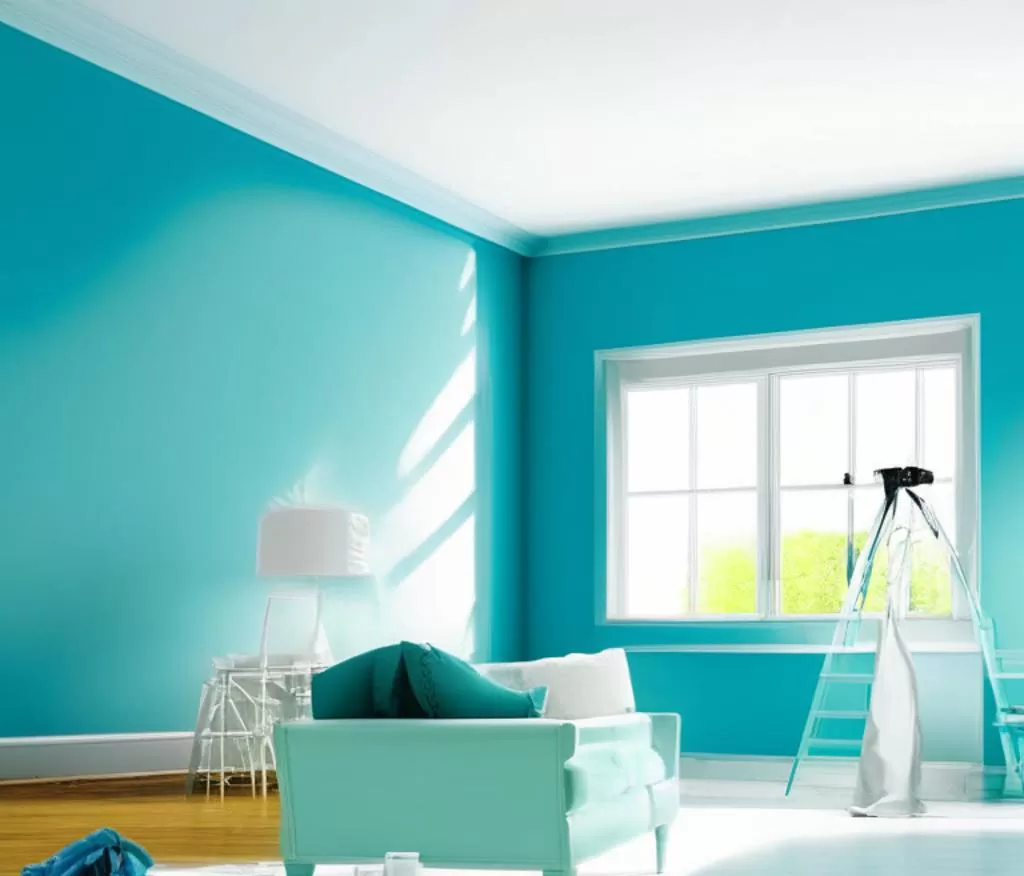 Sydney Painting and Maintenance: Taking Care of Your Facility with Expertise
At Sydney Painting and Maintenance, we know how important it is to keep your facility in great shape. Our maintenance painting program offers many benefits for commercial and industrial properties. Here's why you should consider working with us:
Save Money: Our proactive approach to maintenance painting helps you avoid expensive repairs and replacements in the future. By addressing issues like rust, corrosion, and surface damage early on, we can extend the life of your facility's assets and help you save money in the long term.
Improve Appearance: A fresh coat of paint can completely transform the look of your facility. Whether you need touch-ups in high-traffic areas or a complete makeover, our maintenance painting program ensures that your facility maintains a clean and professional image. This creates a positive impression on clients, customers, and employees.
Increase Property Value: If you're planning to sell or lease your facility, maintaining well-painted surroundings can significantly enhance its value and attract potential buyers or renters. Our program helps you stay ahead by keeping your property in top condition, making it more appealing to the market.
Comply with Regulations: Different industries and locations have specific regulations regarding health, safety, and environmental standards. Our maintenance painting services help you meet these requirements, ensuring that your facility remains compliant and reducing the risk of penalties.
Minimize Disruptions: We understand the importance of minimizing disruptions to your daily operations. With our maintenance painting program, we work closely with you to create a customized plan that suits your facility's needs and schedule. This allows us to efficiently complete the necessary painting work, minimizing downtime and maximizing productivity.
If you're looking for professional exterior and interior designers Sydney North Shore, we're the perfect choice for all your painting needs. From exterior painting Sydney for a better style in the neighbourhood to commercial painting Sydney to attract more customers to your business, we offer detailed and accurate services whenever you need them. Let us know how we can assist you if you need us on-call or scheduled.

Don't delay. Call today. Auspaint is waiting to get started on your project. Fill in our Online Contact Form, or call for a chat on 0450 222 922.