Best Residential Painting Sydney
Fill in our Online Contact Form, or call us on 0450 222 922 today to arrange a consultation.
Auspaint Sydney is your go-to provider for the best residential painting Sydney. With our team of experienced residential painters, we have successfully completed a wide range of residential paintings in Sydney, including apartments, hotels, clubs, retirement homes, and more. Whether it's interiors or exteriors, we've got you covered. 
As skilled apartment and strata painters, we understand the unique needs of our clients. We work closely with you to develop a tailored solution that minimises disruption to residents. Our Apartment Painting Contractors stick to strict safety protocols, ensuring the highest quality workmanship, services, and products are delivered on time and within budget.
At Auspaint Sydney, we take pride in our impeccable workmanship. We only use premium painting products that offer durability and exceptional quality.
If you're in need of a professional Residential painting Sydney to fulfil all your residential, apartment, and strata painting needs, don't hesitate to reach out to our friendly staff. We provide FREE Residential Painting Sydney quotes and are ready to assist you.
Residential painting, also known as house painting, can instantly uplift the mood of your property. It covers wall painting, ceiling painting, trim painting, drywall painting, and more. Choosing the right colours is crucial to match the overall style of your house. Hiring professional residential painters Sydney with experience and skills can transform your home while offering valuable colour suggestions based on your requirements.
Trust Auspaint Sydney to provide exceptional residential painting Sydney that will breathe new life into your home. Contact us today, and let us enhance the beauty of your space with our expertise and attention to detail.
Interior painting Sydney
Enhance the atmosphere of your home with the exceptional residential painting Sydney offered by The Auspaint Sydney Company. Our team of the best painters in Sydney is dedicated to delivering outstanding craftsmanship and long-lasting results. We understand that complete preparation is key to achieving exceptional outcomes, which is why we meticulously assess and clean every surface before beginning any work.
Our skilled team also carries out any necessary repairs and restorations to create a strong foundation for our residential painting Sydney.
With precision and care, we sand and prime every surface to create the perfect canvas for our artistic touch. Using top-quality paint, brushes, and rollers, we apply a minimum of two coats to ensure smooth and consistent coverage for a flawless finish. Every stroke is executed with keen attention to detail and a commitment to perfection, resulting in a masterpiece that manifests beauty and sophistication.
At Auspaint, we take great pride in exceeding your expectations with our exceptional interior painting services. Whether you're looking to transform your home into a stylish and elegant haven or simply refresh a tired space, our team is ready to bring your vision to life.
Contact us today for a free consultation and experience the difference our expertise and attention to detail can make.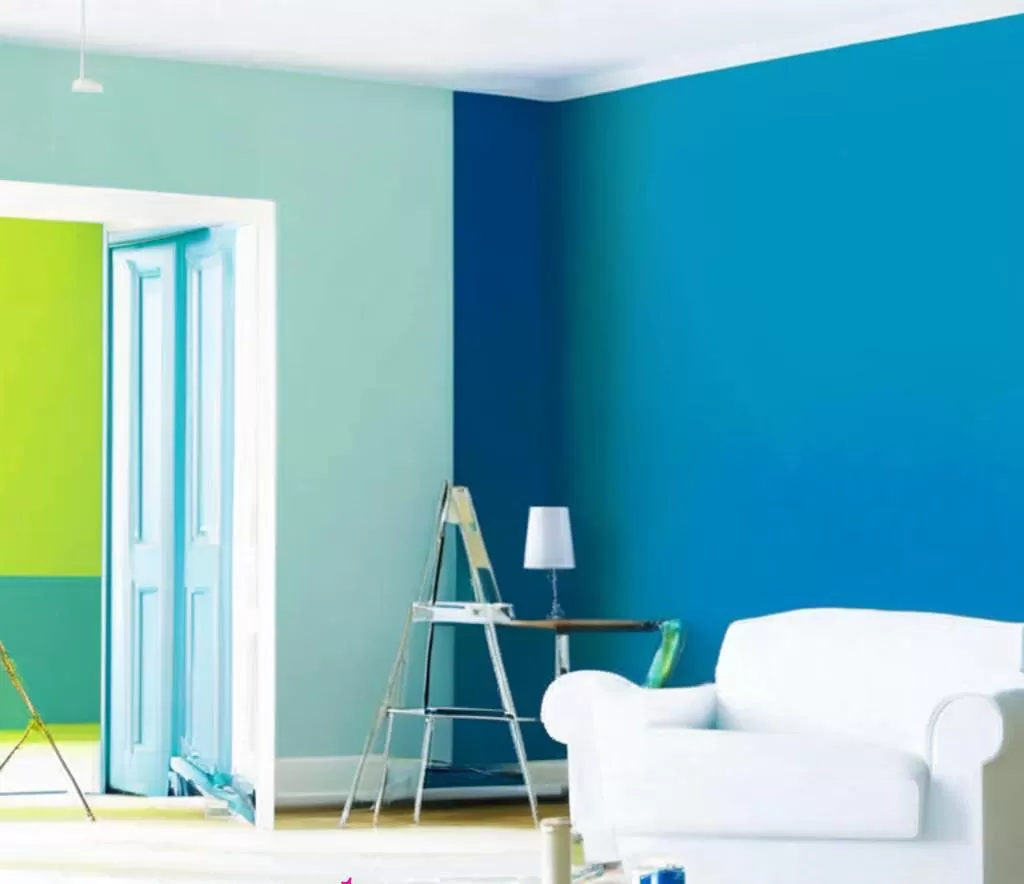 Exterior Painting Sydney
Now is the perfect time to spruce up your front door before your guests start arriving. A fresh coat of paint from Auspaint Sydney could be just what you need to give your home an updated look. Our professional house painters specialise in top-quality exterior painting services for residential painting Sydney and surrounding areas.
With meticulous attention to detail and a brilliant eye for aesthetics, we can assist you in selecting the perfect palette to enhance your home's overall appearance and curb appeal. From maintenance to transformation, our skilled team is committed to providing exceptional craftsmanship and long-lasting results. Get in touch with us today for a complimentary consultation and witness firsthand the difference our expertise and attention to detail can make.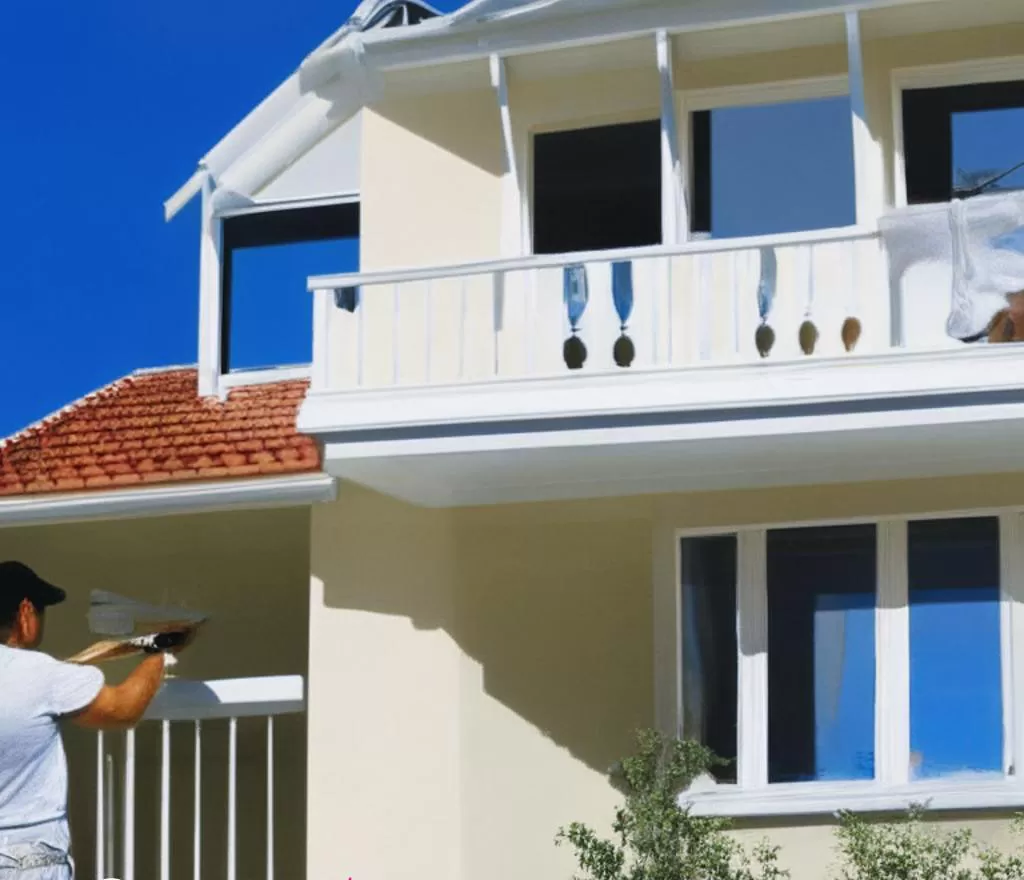 Residential Painting Sydney Services
Interior Walls & Ceilings
At Auspaint Sydney, we specialise in a range of residential painting services Sydney for interior walls and ceilings to transform your space. Our expert team has experience in important tasks such as fixing and sealing roof gaps and applying protective coatings. If your property needs repairs on the height capping, we use a flexible mixture to ensure it stays secure even if there's movement, and it won't crack.
We apply two coats of a premium-quality roof coating to provide both long-lasting protection and a visually pleasing result.
Doors, Windows & Trims
We take great pride in our meticulous approach to the best residential painting Sydney, especially when it comes to doors, windows, and trims. Our dedicated team pays close attention to detail, using high-quality materials and employing professional techniques to achieve a perfect and durable finish. We can also offer decorative finishes or specialised techniques, such as faux wood grain or distressed effects, to add a touch of uniqueness and enhance the overall aesthetic appeal of your doors, windows, and trims.
Weatherboards & Claddings
Our comprehensive painting packages include carpentry services, and you also find the best residential architects in Sydney here, providing you with a seamless solution. With our skilled professional team, we can easily take care of best residential painting Sydney, like replacing old and rotten weatherboards, putting in new skirting boards, and replacing worn-out stair steps. We're experts at getting these tasks done quickly and efficiently. We ensure that all carpentry work is executed to the highest standards of quality, delivering a seamless and professional finish to complement our painting services.
Feature Walls
At Auspaint Sydney, we see feature walls as opportunities for artistic expression. Our professional painters of the best residential painting Sydney approach feature walls with creativity and precision, employing various techniques like sponging, ragging, stencilling, and textured finishes to bring your vision to life. Each stroke is executed with unwavering attention to detail, resulting in a stunning feature wall that adds depth, character, and visual impact to your space. Trust us to transform your feature wall into a beautiful work of art that truly stands out.
Decks & Fences
At Auspaint Sydney, we understand the importance of maintaining and beautifying your decks and fences.
These outdoor spaces play a significant role in enhancing the general aesthetic appeal of your best residential painting Sydney. Our team of skilled home painters Sydney is experienced in deck and fence painting, providing professional services to revitalise and protect these areas.
Before applying any paint or stain, we meticulously prepare the surfaces of your decks and fences. This involves careful cleaning, sanding, and repairing any damaged areas. We take the time to ensure that the surfaces are smooth, free from imperfections, and ready to receive the finishing touches.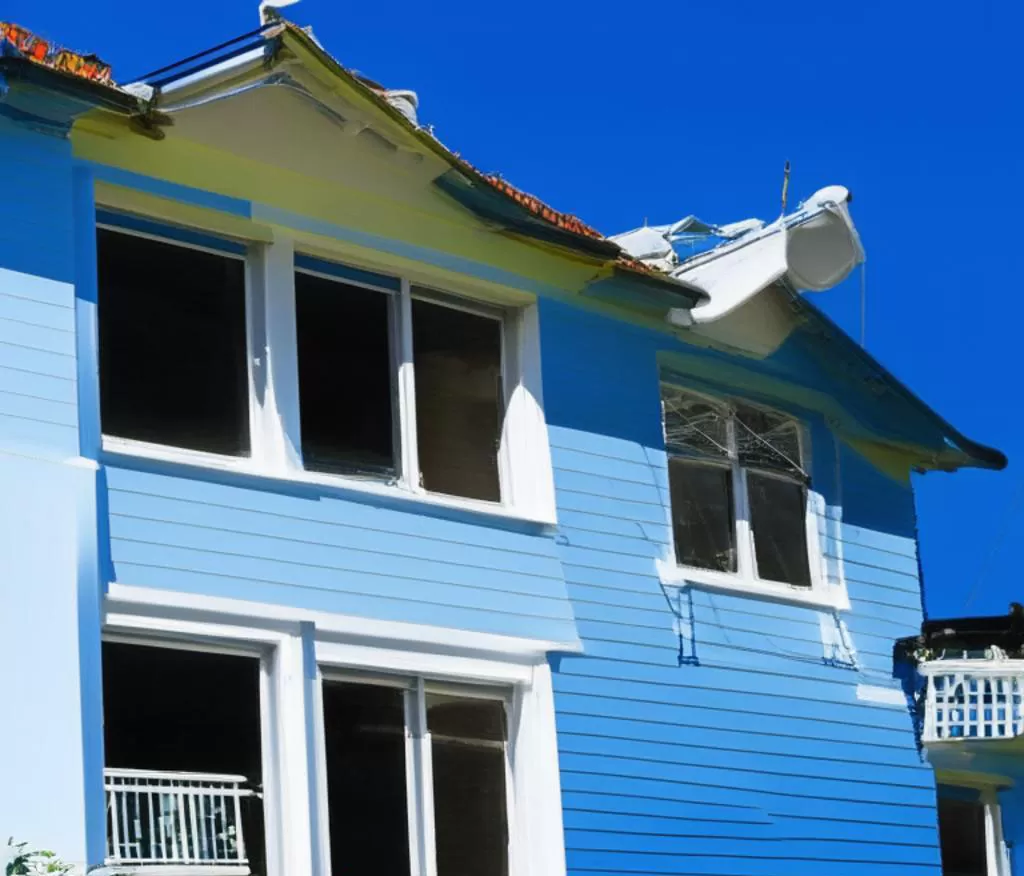 When choosing the right paint or stain for best residential painting Sydney, we offer a wide range of high-quality options that are specifically formulated for outdoor use. These products provide excellent durability, resistance to weathering, and protection against UV rays.
Our team will work closely with you to select the best colour and finish that suits your personal preferences and complements the surrounding environment.
With precise brushwork or spray techniques, we apply the paint or stain evenly, ensuring complete coverage and an excellent finish. The result is a beautifully rejuvenated deck or fence that not only enhances the visual appeal of your outdoor space but also provides long-lasting protection against the elements.
At Auspaint Sydney, we take pride in our attention to detail and commitment to delivering exceptional results for residential painting in Sydney. We understand the unique requirements of deck and fence painting and aim to exceed your expectations with our craftsmanship and professionalism. Trust us to transform your outdoor areas into inviting and stunning spaces that you can enjoy for years to come.
How Much Do best residential painting Sydney Charge?
When it comes to the cost of residential painting Sydney, there are several factors that can influence the price of exterior and interior painting. Let's start with exterior painting:
Exterior painting cost
Property condition: If your home is exposed to harsh weather conditions, the paint may fade faster, requiring additional coats and increasing the cost.
Complexity of the house: Features like roofs, verandahs, and existing siding can make the painting process more complex, affecting the overall price.
Home's material: Different textures and materials, such as brick, wood, or concrete block, can impact the cost of painting.
Surface area: The larger the area to be painted, the more time and people it will take, which can affect the price.
Interior painting cost
Now let's consider the factors that affect the cost of interior painting:
Ceiling height: High ceilings are harder to reach and require more time and effort to paint, potentially increasing the cost.
Condition of existing paint: If there are peeling or cracked walls, repairs will be needed before painting, adding to the overall expense.
State of the woodwork: If there are wooden panels, moulding, or doors that require refitting, it can affect the cost of painting.
Number of coats: Additional paint coats will result in higher fees.
Quality of paint: Higher quality paints may cost more, impacting the final price.
Decorative features: If you desire decorative polish or special paint effects, the price may be higher.
It is smart and proactive to ask about the hourly rate when considering a painting project. This is because the amount of time it takes to complete the residential painting in Sydney will affect the final cost. The hourly rate refers to the amount you will be charged for each hour of work completed by the painting professionals. By knowing the hourly rate, you can better estimate the total cost based on the expected completion time.
Understanding the financial aspect will help you make informed decisions about residential painting in Sydney.
Why Choose Auspaint Sydney for Your Painting Needs?
Auspaint Sydney is your premier choice for your house painting Sydney. With our years of experience in the painting industry, we bring Sydney five-star painting to every project we undertake. Whether you require home painting services or commercial painting in Sydney, we have the skills and knowledge to deliver exceptional results.
At Auspaint Sydney, we are committed to providing professional services and ensuring customer satisfaction. Our friendly, knowledgeable team will assist you throughout the process. We prioritise clear communication and understanding of your needs, and we value your time by offering efficient and dependable service from beginning to end.
One of our key priorities is offering competitive pricing without compromising quality. With our transparent pricing structure, you can rest assured that you will receive a fair and affordable quote for your painting project. Our comprehensive service covers all aspects of the job, from meticulous preparation work to precise painting application and thorough post-painting cleanup.
What truly sets Auspaint Sydney house painting apart is our attention to detail. We take pride in our work and pay close attention to even the smallest details, ensuring that every corner, trim, and surface is flawlessly painted. Our ultimate goal is your satisfaction, and we go above and beyond to exceed your expectations, providing a positive and enjoyable painting experience.
When you choose Auspaint for Sydney Painting and Maintenance, you are choosing a team that combines experience, professionalism, competitive pricing, and a commitment to customer satisfaction.
Contact us today for house painting quotes Sydney, and let us transform your space with our excellent home painting Sydney. Trust us to handle your interior painting Sydney, exterior painting Sydney, and commercial painting Sydney.
Witness the remarkable effects of our professionals and observe the positive changes they can bring.

Don't delay. Call today. Auspaint is waiting to get started on your project. Fill in our Online Contact Form, or call for a chat on 0450 222 922.