top-notch exterior painting sydney
Fill in our Online Contact Form, or call us on 0450 222 922 today to arrange a consultation.

Just a top-notch exterior painting Sydney, can bring aliveness and freshness to your house. Over time, your home can start to show signs of wear and tear, with marks, stains, and scratches becoming more apparent. It may feel like these imperfections appear out of nowhere, making your living space look less tidy and inviting. But don't worry, because Auspaint Sydney is here to help with your interior and exterior painting Sydney! Our team of professional house painters in Sydney is ready to transform your home, both inside and out.
When it comes to the best exterior painting contractor, we've got you covered. Our experts specialize in providing top-quality interior and exterior Sydney for residential and commercial projects. After our work is done, you'll be amazed at your home's exterior's fresh and excellent look. We take pride in delivering the best result and Sydney painting that make you proud of your house.
The exterior of your house is exposed to various elements, and that's why it needs superior-quality paint that can withstand any weather conditions. At Auspaint Sydney, we use only the best exterior paint Sydney that can endure the test of time and protect your home from the elements. Our team of skilled painters utilizes techniques that they have perfected through years of experience to apply the paint. Rest assured, your exterior painting Sydney is in the hands of skilled professionals.
We bring a combination of expertise and a dedication to delivering exceptional results. Trust Auspaint Sydney for your exterior painting Sydney. We guarantee the desired style and quality of our work.
So, if you're looking for a name you can trust for your exterior painting Sydney, remember Auspaint Sydney. We are committed to exceeding your expectations and making your house shine with a fresh coat of paint. Contact us today for a professional and reliable painting service.
Exterior Painting Services In Sydney
No matter what type of exterior your house has, whether it's brick, stucco, or timber, Auspaint Sydney knows how to bring out the best features of your exterior painting Sydney. Our team of professional painters in Sydney is dedicated to providing you with a custom look that will impress anyone who visits your house. If you're lacking inspiration or ideas, we're here to help.
Our exterior house painters are experts in restoring and rejuvenating properties with modern render colours. We will provide suggestions for colours that complement your home and its surroundings.
Here are some of the exterior painting services you can expect from your exterior painting Sydney by Auspaint Sydney:
– Thorough hand or power wash to remove dirt and mildew
– Surface preparation, including the removal of loose paint and sealing gaps
– Excellent paint job using top brands like Dulux and the best exterior paint in Sydney.
– Daily upkeep and cleaning of the work area
– Final walk-through with clients to ensure satisfaction
When you invest in a painting company for exterior painting Sydney, you expect a job well done without any shortcuts. That's why our team takes the time to clean the walls or surfaces before painting. This ensures better adhesion of the paint and a longer-lasting finish.
Our focus is on providing long-lasting paint jobs, so we prioritize thorough surface preparation and utilize only the highest quality exterior paints and materials. We pay close attention to how we prepare things and believe that being precise helps us achieve the best results.
At the end of each day or job, we clean up everything, leaving no dangerous materials behind. Your safety is important to us, and we strive to create a safe working environment while transforming your space.
Choosing the right exterior house colours is crucial as it can greatly impact the overall look of your home. If you need advice, our team is more than happy to provide insights and help you select a colour scheme that conveys the message you want to portray to your visitors.
Our goal is to bring your vision to life with an excellent exterior painting Sydney. We aim for your complete satisfaction with the look of your home, knowing that our work will stand the test of time.
Ultimately, your house will be worth more than you ever imagined!
Best Exterior Paint Colours Australia
When it comes to exterior painting Sydney, selecting the perfect colours is a significant decision. At AusPaint Sydney, we're here to make the process simpler and help you achieve the desired look for your home.
Our team of experienced colour consultants is well-versed in the latest trends and popular paint colours for exterior painting in Sydney. They will visit your home and carefully assess its unique features, architectural style, and surroundings. By considering your preferences and desired aesthetic, our consultants will recommend the ideal colour combination that will enhance and complement the exterior of your house.
As part of our colour consultation, our professional exterior painters in Sydney will provide you with sample pots and colour swatches to ensure that you can envision precisely how the colours will appear on your home. This hands-on approach empowers you to make an informed decision and envision the final result before finalizing the paint colour combination.
At AusPaint Sydney, your satisfaction is our top priority. Our skilled painters will meticulously apply the chosen colour combination, ensuring a flawless and long-lasting finish for the exterior of your house. We pay meticulous attention to every detail, delivering exceptional results.
Take your time in selecting the colours for your exterior painting Sydney, and trust the expertise of AusPaint Sydney to guide you through the colour selection process while providing top-quality painting services.
The architectural style of your house and the neighbourhood should serve as guiding factors in your decision-making process. You may opt for colours that harmonize with your roof or choose bold shades to create a striking visual impact. The possibilities are endless.
Regardless of the colours you choose, it's crucial to use high-quality paint that can withstand the test of time. With our extensive experience, AusPaint Sydney provides exceptional quality and durability in exterior painting in Sydney. You can trust that our paints will keep your house looking fantastic for years to come.
At AusPaint Sydney, we have the expertise and knowledge to support you throughout the entire process. Our skilled painters are committed to ensuring your satisfaction and delivering outstanding results for your exterior painting Sydney. We pay meticulous attention to every detail and utilize top-of-the-line products to guarantee a long-lasting and visually appealing finish for your home's exterior.
At AusPaint Sydney, we provide the best exterior wood paint Sydney for your wooden surfaces. Our high-quality wood paint is specifically designed to protect and enhance the beauty of your woodwork.
Using our exterior wood paint ensures long-lasting durability and resistance against harsh weather conditions, including sun exposure, rain, and temperature fluctuations. Our paint forms a protective barrier that helps prevent rot, decay, and damage caused by moisture or insects.
With our wide range of colours and finishes, you can achieve the desired look and style for your exterior painting Sydney. Whether you prefer a natural wood appearance or a bold statement colour, our exterior wood paint options cater to your preferences.
Trust AusPaint Sydney to transform the appearance of your house with a beautiful and durable paint job. Contact us today to discuss your project, and let us provide you with exceptional service and craftsmanship.
What Is The Best Exterior Painting Near Me?
Finding the top-rated and nearest contractors for exterior painting in sydney is crucial. It ensures that you receive quality service and timely completion of your project. When it comes to exterior painting, hiring professional painters from AusPaint Sydney provides several advantages that make it a smart decision for your home improvement project.
The cost is an important aspect to consider when planning your exterior painting project. The outside painting cost in Sydney can vary depending on various factors, including the size of your home, the condition of the surfaces, the type of paint and materials used, and any additional services required.
At AusPaint Sydney, we understand the importance of transparency and providing our customers with accurate exterior painting cost estimates.
We offer competitive and fair pricing for our professional exterior painting in Sydney. Our team will assess your project and provide a detailed cost breakdown, considering all the necessary factors.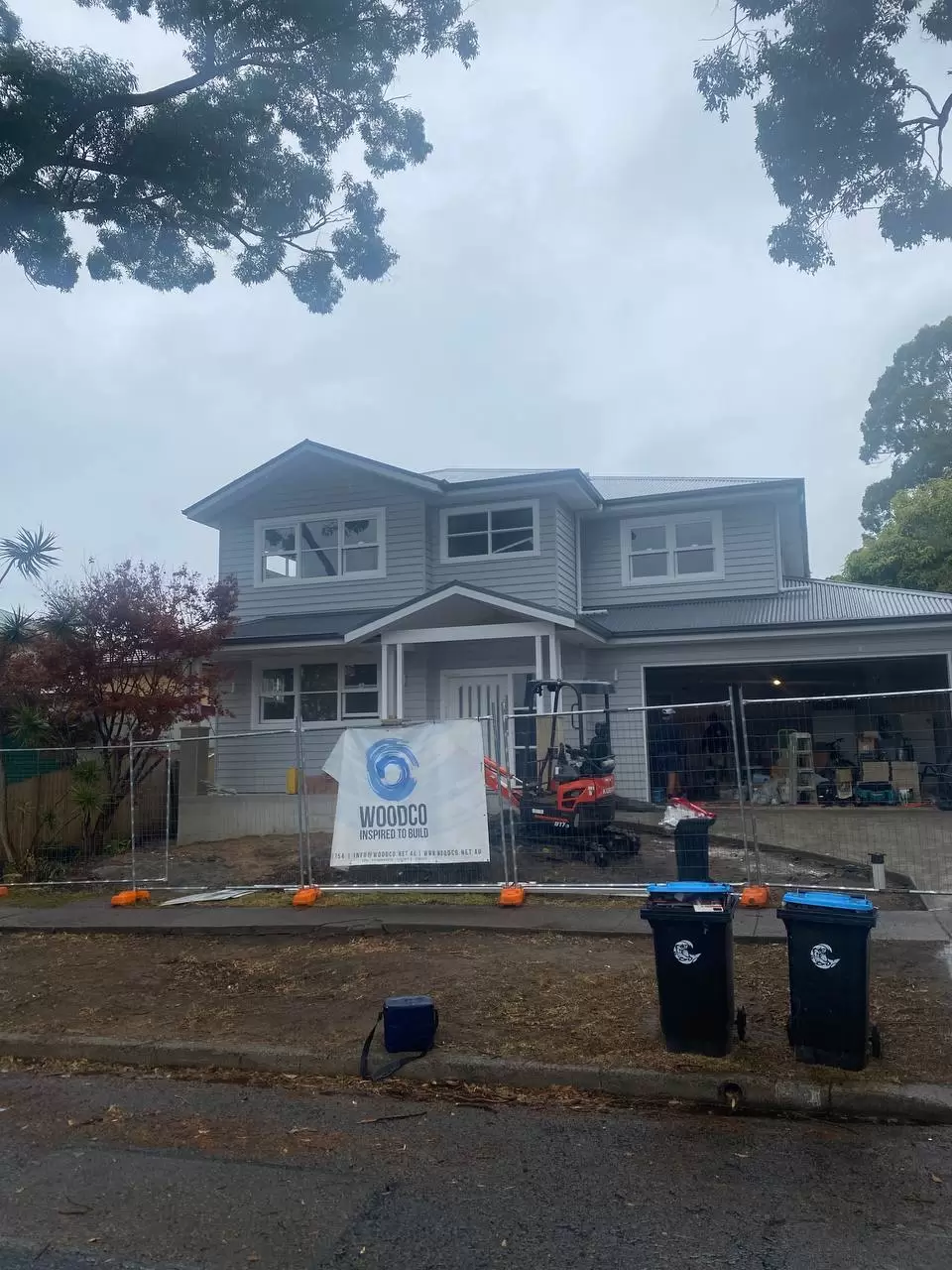 Many other factors set Auspaint top-notch exterior painting sydney:
Time and Effort Savings:
Painting your house on your own may seem like a cost-saving option, but it can be an incredibly time-consuming task. Painting exterior painting in Sydney requires weeks of work, with hours spent each day. By hiring professional painters, you can save yourself valuable time and effort. Our experienced team at AusPaint Sydney will efficiently handle the project, allowing you to focus on other important tasks and priorities.
Expertise and Skill:
Painting may appear simple, but achieving a professional and flawless finish requires expertise and skill. Each professional exterior painter in Sydney is trained in the best techniques and knows how to handle any challenges that may arise. Our team of professional exterior painters is knowledgeable in surface preparation, paint application, and colour selection. You can expect a high-quality and long-lasting result for your home with their expertise.
Safety Assurance:
Painting the exterior of a house involves working at heights and using ladders. It can be dangerous if not done properly. Our professional painters prioritize safety and are equipped with the necessary tools and training to work safely at elevated heights. Hiring AusPaint Sydney ensures that the job is completed without any accidents or mishaps, giving you peace of mind.
Superior Results:
Professional house painters have an eye for detail and know how to achieve a flawless finish. Our team can fix any imperfections, cracks, or blemishes on your exterior walls to give them a smooth and attractive appearance. With AusPaint Sydney, you can expect superior results that enhance your home and workplace's curb appeal and value.
Efficiency and Speed:
Our team of professional painters works efficiently, allowing them to complete the project in a timely manner. Rather than spending weeks on the painting process, we work diligently to deliver excellent results within a shorter timeframe. Our expertise and streamlined approach ensure that your exterior painting in Sydney is completed promptly, saving you time and minimizing disruption.
Last note: The Auspaint Sydney team is well-equipped to handle the job, whether it's a residential or commercial property.
Residential exterior painting is important for transforming your home's appearance and protecting it from the elements. Our skilled painters will use their expertise to enhance your home's curb appeal and create a welcoming atmosphere. With high-quality paints and coatings, we ensure a durable and long-lasting finish that will withstand the test of time.
Regarding commercial exterior painting, we recognize the significance of maintaining a professional image for your business. Our team is experienced in working with various commercial properties, including office buildings, retail spaces, strata buildings, and more. We strive to deliver exceptional results that align with your brand and attract customers.
At Auspaint Sydney, we not only specialize in exterior and interior painting Sydney but also offer comprehensive and excellent Sydney painting and maintenance, so for all your exterior painting needs, including commercial painting Sydney, Contact us and get a free quote and learn more about your painting project in Sydney.
Don't delay. Call today. Auspaint is waiting to get started on your project. Fill in our Online Contact Form, or call for a chat on 0450 222 922.