It's time to transform your kid's space with the best Child Room Painting Ideas and your creativity into a world of dreams and imagination. Let's look at some fantastic Child Room Painting Ideas to make their room a place of joy and inspiration!
Choosing the right child's room colour can be exciting and challenging when you plan to paint your child's room. There are reliable options available that can help create the perfect atmosphere and transform the room into a magical space for your child. Let's explore some inspiring Child Room Painting Ideas that will turn their room into a haven of joy and creativity.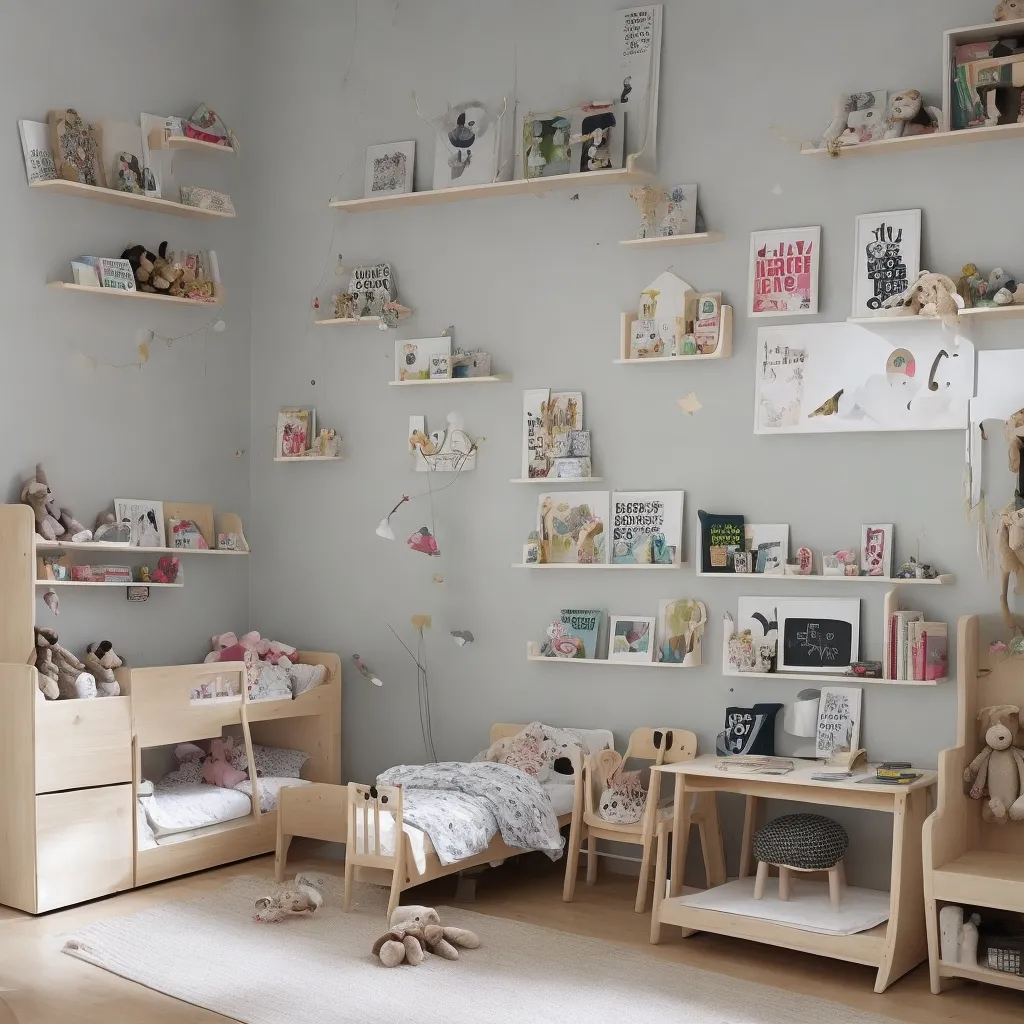 Best Child Room Painting Ideas in 2023
Amusing Nature Room
Imagine abundant forests, blooming flowers, and colourful butterflies dancing on the walls. These nature-inspired Child Room Painting Ideas will ignite your child's imagination and create a serene sanctuary for them to explore and play. Kids love animals, so why not turn their room into a charming animal kingdom? From farm animals to safari wildlife, these Child Room Painting Ideas will delight your child and introduce them to the wonders of the animal world.
Fantasy Adventure Realms
From underwater kingdoms with mermaids to far-off galaxies with astronauts, these adventure-themed Child Rooms will transport your child to magical worlds where anything is possible. Watch their eyes light up with wonder!
Colorful Geometric Patterns
Add a modern touch to your child's room with playful geometric patterns. Choose the best paint for kids' room that is trendy and versatile, giving the space an instant wow factor.
Enchanting Fairy Tales
Let your child's favourite fairy tales come to life in their room. With whimsical castles, princesses, knights, and dragons, these
classic Child Room Painting Ideas will spark their imagination and take them on exciting adventures.
Outer Space and Sky
Embark on a celestial journey with space-themed Child Room Painting Ideas. Create a vast galaxy with twinkling stars and rocket ships soaring through the universe. Your child's room will become a space for them to dream big and explore the mysteries of the cosmos. 
Transform your child's room into a dreamy night sky with deep blues, purples, and twinkling stars. These celestial-inspired Child Room Painting Ideas will make bedtime magical as your little one drifts to sleep under a starry sky. Add glow-in-the-dark paint to mimic real stars for an extra touch of wonder.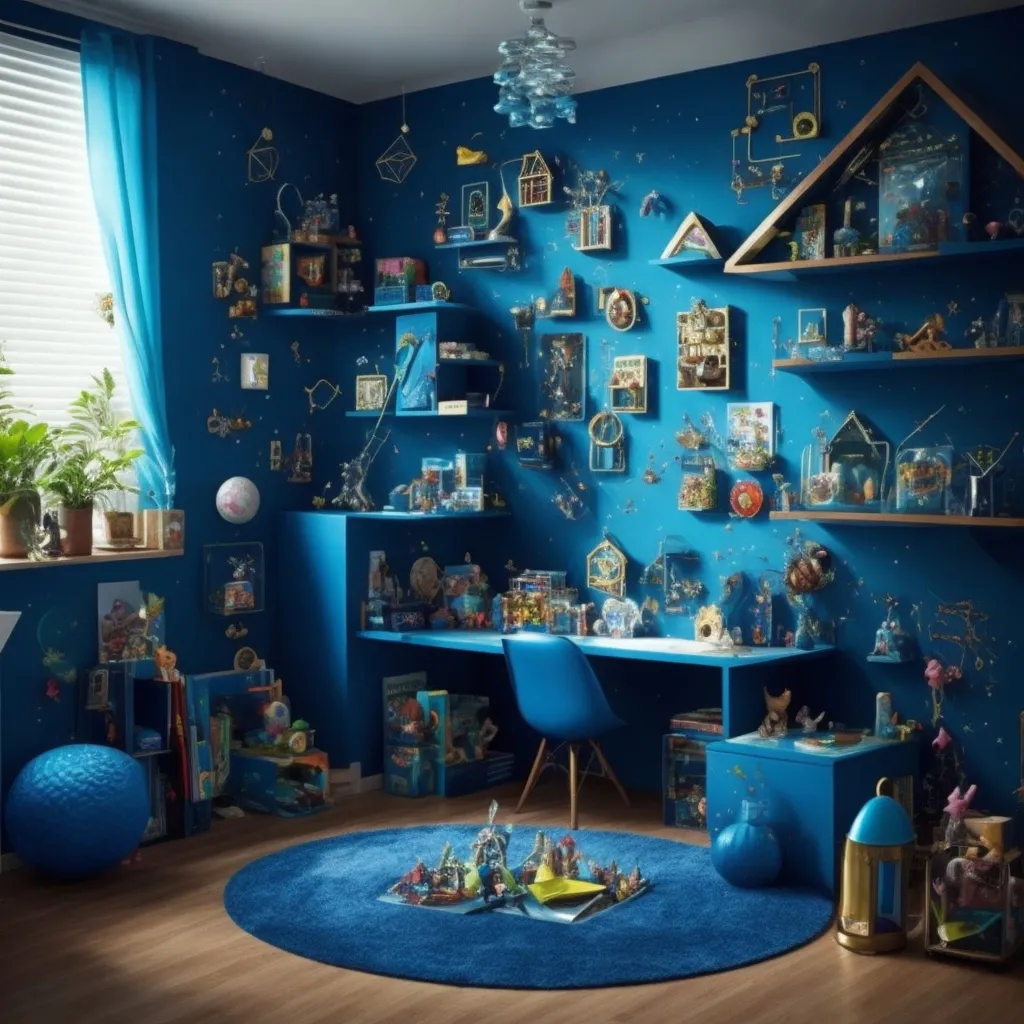 Sports and Games painting
For active and sports-loving kids, consider sports-themed Child Room Painting Ideas. Whether it's soccer, basketball, or gymnastics, a sports-inspired room will encourage them to pursue their passions and stay active.
Dreamy Pastel Hues
Create a soothing and dreamy atmosphere with soft pastel hues. These timeless Child Room Painting Ideas provide a calming space for your child to comfort and enjoy. Use soft colours like baby pink, mint green or light lavender to create a calming and whimsical atmosphere. These pastel hues work great for nurseries and young kids' rooms, making a dreamy space that brings peace and relaxation.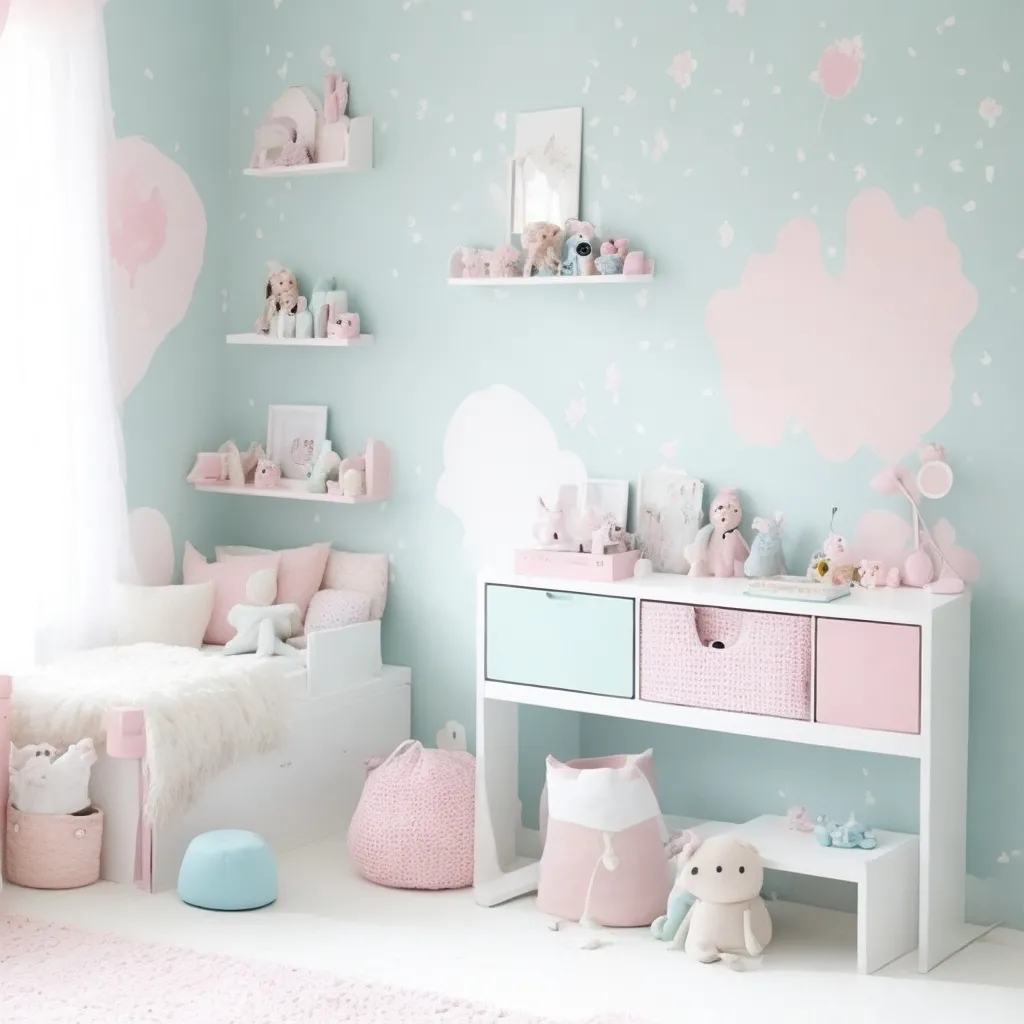 Artistic Expression
Encourage your child's creativity with an art-themed room. Let them express themselves freely on a chalkboard wall or display their masterpieces on a gallery wall. These Child Room Painting Ideas will nurture their artistic flair.
Retro Vibes
Bring back the fun of retro styles with vintage-themed Child Room Painting. From retro patterns to beloved cartoon characters, these designs will charm both kids and parents alike.
Vibrant Rainbow Burst
Let your child's room burst with a vibrant rainbow of colours! Use bright and cheerful shades to add energy and excitement to the space. You can paint each wall a different colour or create a rainbow accent wall for a lively and playful ambience that will bring joy to your child's heart.
Child Room Painting Ideas in 2023 are more than just colours; they are about creating a space where your child can explore, learn, and play. Let their room reflect their personality, passions, and dreams so they feel safe, inspired, and truly at home. Embark on this creative journey and design a room that nurtures your child's growth and happiness for years to come!
How to decorate the Kids' Room
When designing a child's room, the atmosphere is key to their happiness and comfort. Just like adults, kids are deeply influenced by the ambience of their space. So, let's look at some notes to choose the best Child Room Ideas that will help you create a magical haven for your little one.
Consider the Overall Atmosphere
Before diving into the design and painting, think about the atmosphere your child would love. Some kids enjoy a vibrant and creative space that fuels their playtime and imagination. Others prefer a calm and relaxing environment to unwind after a busy day. Involve your child in the decision-making process, as their input is valuable and ensures they feel connected to their room.
Choose Colours Together
Involving your child in picking the colours can make a big difference. When kids have a say in the colours, they develop a sense of pride in their personal space. Sit down with your child and discuss various colour options, allowing them to choose shades that reflect their personality and preferences. Engaging in conversations about colour choices can be fun for older kids.
Endless Possibilities
Child Room Ideas offer endless possibilities, especially with paint colours. Kids' rooms are a canvas for creativity, and you can explore a wide range of vibrant and playful colours. The abundant options, from soothing pastels to bold and bright hues, make it an exciting experience for parents and kids.
Reflect Kid Favorites
To create a cohesive design, encourage your child to share elements they love from around the home. Incorporate these elements in a kid-friendly way. This not only ensures a harmonious design but also makes your child feel connected to their parent and gives them great confidence.
Child Room Ideas are all about reflecting your child's personality and interests. Let their room be a space that sparks joy and nurtures their growth and imagination. As you embark on this design journey together, cherish the process of creating a special place where your child can thrive, learn, and make wonderful memories. 
So, let their imagination soar, and watch their room transform into a world of endless possibilities! Every step you make for your child's happiness matters! Their enjoyment is yours, and it is worth spending money and time.
Auspaint Sydney
For all your house painting needs, look no further than Auspaint Sydney, your number one house painter. With years of experience and a team of professional house painters, we are your reliable house painting contractor for your exterior painting and interior painting.
Contact us for a free quote and strengthen the bond between you and your child.