What are the Benefits of Roof Painting? What are the pros and cons of painting a roof? If you're reading this, you're likely seeking answers to these questions and considering painting your roof and needing house painting services. In this article, we will share the top benefits of roof painting. Please stay tuned.
Your roof plays a vital role in protecting your home, and keeping it well-maintained is crucial. If you want to extend your roof's lifespan, consider roof repairs. Regular inspections and maintenance will ensure your roof's longevity, but have you ever considered its external appearance?
Your roof's visual appeal says a lot about your home and you. Investing in the aesthetics of your roof can make a significant difference. One fantastic way to improve its looks is by opting for roof painting. Roof painting not only enhances the overall appearance of your property but also adds to the durability of your roof. A simple repainting job can go a long way in preserving your roofing system and make you enjoy the benefits of roof painting.
By considering roof painting at regular intervals, you can instantly transform the look of your house and use the benefits of roof painting. Not only does it boost curb appeal, but it also contributes to the longevity of your roof. However, hiring a professional roofing expert for the job is essential to ensure a flawless and long-lasting finish.
Don't underestimate the power of a beautifully painted roof in making a positive impression on visitors and potential buyers. Take pride in your home's exterior by investing in roof painting, and you'll Take pleasure in the benefits of roof painting for years to come. Let's explore the advantages of roof painting.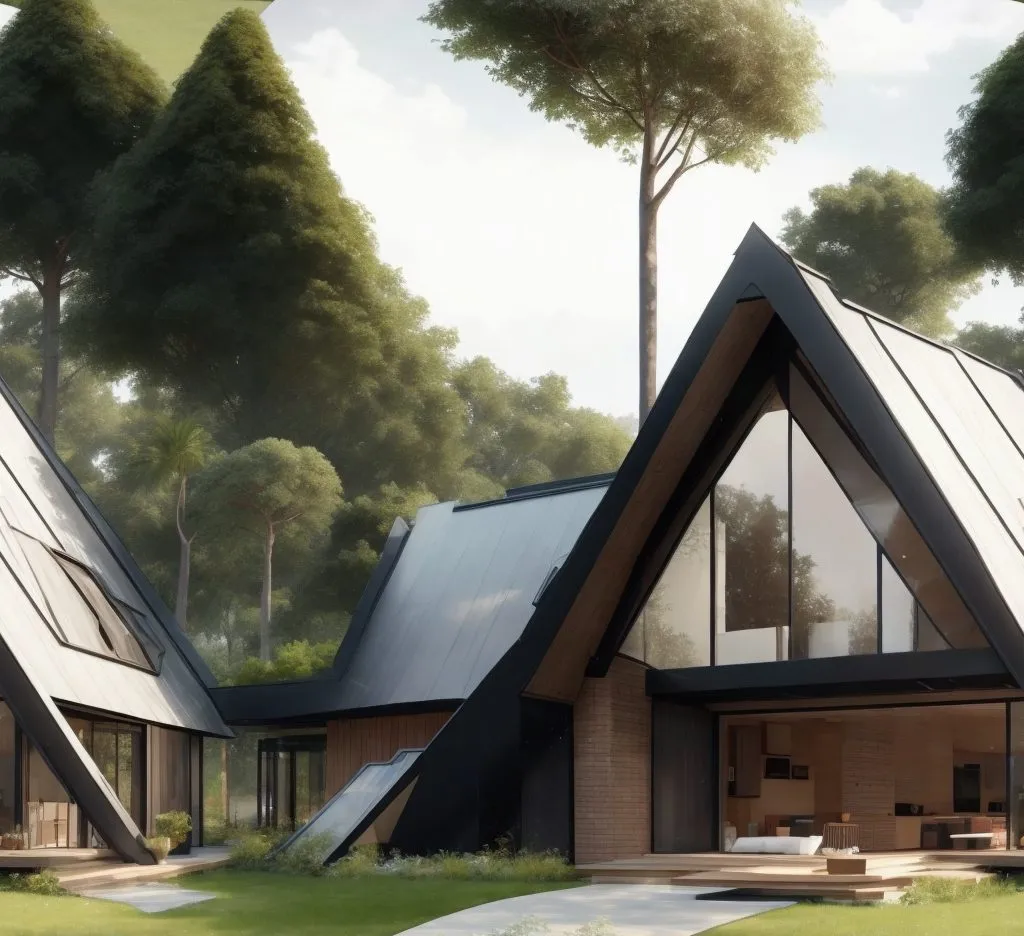 Benefits of Roof Painting
Increase the Lifespan of Your Home
A new layer of paint acts as a protective shield, preventing potential breakdowns and leaks. Roof painting also helps to prevent problems like mould and mildew, reducing the risk of extensive damage that could result in expensive repairs.
Minimise Roof Damage and Prevents Leaks
Maintaining a fully functional roof is essential for shielding your family from the elements like rain, wind, sunlight, snow, and more. An aging or deteriorated roofing system may struggle to withstand harsh weather conditions, leading to roof damage and leaks. Roof repainting ensures your roof remains well-maintained and protected, saving you from frequent repairs and maintenance expenses.
Refresh the exterior look
Roof painting allows you to maintain the attractive appearance of your property. Over time, external elements can diminish the shine of your roof. However, with just one coat of fresh paint, your roof can regain its youthful and vibrant look, instantly revitalising the overall appearance of your home.
Increases the value of your home
If you're considering selling your house in the future, roof painting can be a wise investment. Prospective buyers are drawn to properties that function well and boast visual appeal. The condition of your roof is one of the first things buyers notice when visiting your property. A well-painted roof can significantly enhance your home's market value, making it more appealing to potential buyers.
A shield to stop Algae and Lichens
Your roof can develop algae, lichens, mould, and mildew if it gets wet. These growths are not good for your health and can make your home look unattractive. Salt exposure can cause your roof's framework to corrode if you live near the coast. You might want to use these benefits to keep your roof safe and prevent these problems. Painting your roof is like putting on a shield that stops algae and lichens from growing and lowers the risk of corrosion and damage.
Energy Savings
Roof painting can help you save on energy costs. When you choose a light-coloured roof paint, it reflects sunlight instead of absorbing it. This means your home stays cooler during hot summer days, reducing the need for excessive air conditioning. Investing in roof painting protects your roof and contributes to a more eco-friendly and sustainable environment.
Protection from Sun Damage
The sun's harsh rays can gradually damage roofing materials, leading to premature aging and deterioration. Roof painting with UV-resistant coatings acts as a shield, providing an extra layer of protection against harmful ultraviolet rays. This preserves your roof's structure and prevents issues like cracking and fading. Especially in sun-exposed areas, roof painting becomes a valuable investment to keep your roof in top-notch condition.
Environmentally Friendly Choice
Choosing roof paint over a full roof replacement is an eco-friendly option. It reduces the need to dispose of old roofing materials, which can positively impact the environment. Additionally, roof painting extends the life of your existing roof, lessening the demand for new roofing materials and conserving valuable resources. By opting for sustainable practices like roof painting, you showcase your commitment to protecting the planet, which is one of the important benefits for the environment.
Quick and Affordable Solution
Roof painting is faster and more cost-effective than extensive roof repairs or replacements. Roof replacements can be time-consuming and disruptive, while roof painting can be completed efficiently with minimal disturbance to your daily life. Moreover, the cost of roof painting is significantly lower than a full roof replacement, making it an attractive option for homeowners seeking to improve their roof's condition without spending a fortune.
Easy Maintenance
Roof painting enhances your roof's appearance and makes it easier to maintain. The smooth surface created by the paint helps prevent the buildup of debris and dirt on your roof. With roof painting, you'll need less frequent cleaning and maintenance, saving you time and effort in the long run.
Customised Look
Roof painting allows you to personalise the appearance of your home. With a variety of colours and finishes available, you can choose a style that complements your home's architecture and suits your taste. Whether you prefer a classic, modern, or vibrant look, roof painting lets you express your style and add a unique touch to your home.
In conclusion, the benefits of roof painting extend beyond just making your home look great. From saving on energy costs and protecting your roof from sun damage to making an eco-friendly choice and providing a quick, affordable solution, roof painting is a smart investment for homeowners. With easy maintenance and the chance to create a personalised look for your home, roof painting is a practical and rewarding choice to safeguard and enhance your home's beauty for years to come.
We hope you found these benefits informative and valuable. So take advantage of these benefits, and consider giving it a try.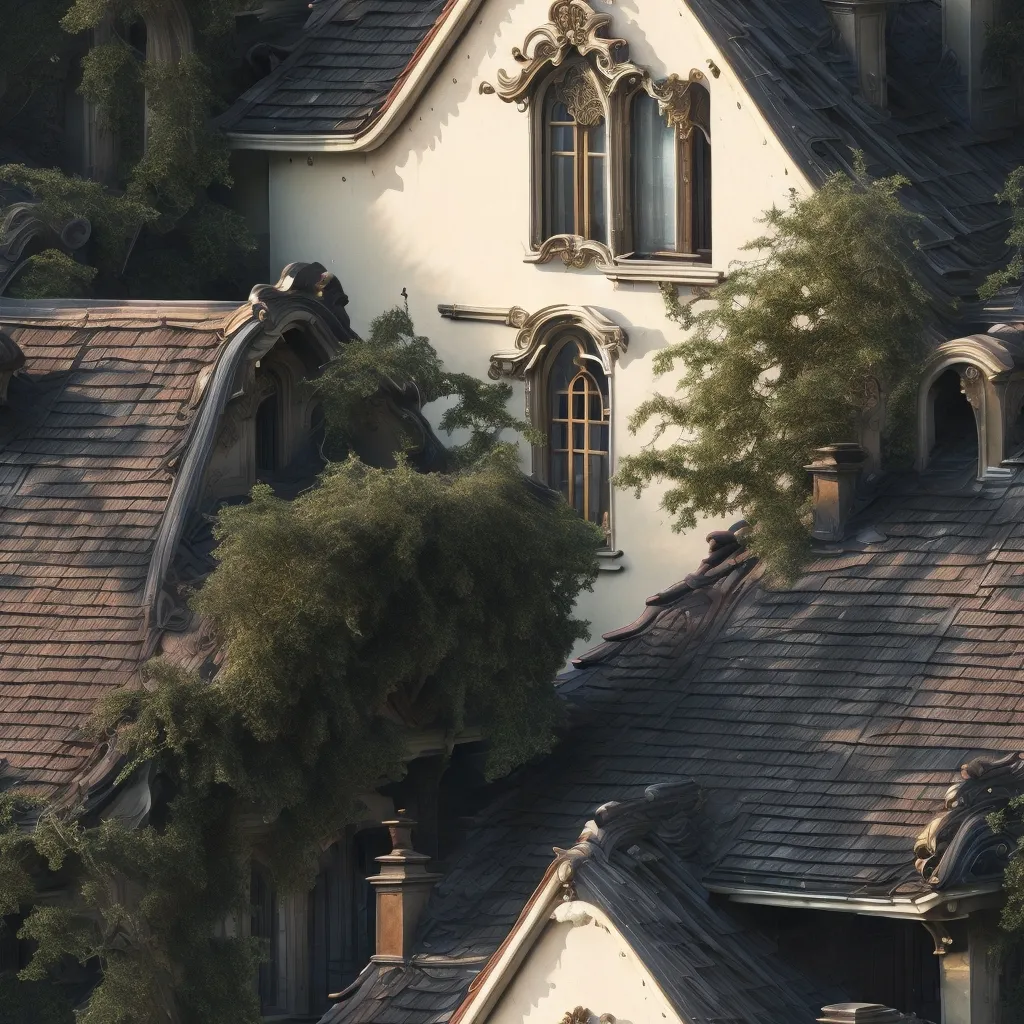 If you are searching for the best roof painters near me to deliver excellent roof painting hiring professional house painters is the way to go. A skilled house painter can transform your residence, giving it a fresh and vibrant appearance. Whether you're looking to revamp your home's interior or exterior, expert house painters have the knowledge and expertise to provide top-notch house painting services.
Moreover, if your roof needs a makeover, consider the services of experienced roof painters. These professionals specialize in roof painting, ensuring that your roofing looks appealing and remains protected from the elements. At our roofing service company, we offer comprehensive home painting solutions, including exterior house paint and exterior wall paint services. Trust us to give your home the makeover it deserves.
At Auspaint Sydney, we understand the value of a well-maintained and visually appealing roof. Our professional roof painting services can help you unlock the full potential of your home. With us, you can experience the numerous benefits of roof painting, from energy savings and UV protection to easy maintenance and a customised look.
Discover the difference with Auspaint Sydney today! Contact us for a free quote, and let us transform your roof into a stunning centrepiece of your home and enjoy the benefits of roof painting. Trust the professionals for the best roof painting experience.